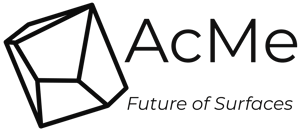 Acme Surfaces Corian Solid Surface Modular Kitchen Countertop Partition Panel Feature Wall Table Top Mandir India Fabrication Facade Cladding.
Home | About us | Our Team
Welcome to Acme Surfaces, where we specialize in introducing innovative and science-backed products to enhance the aesthetics and functionality of your living and working spaces. Our team of experts stays on top of the latest advancements in the industry to bring you the most cutting-edge solutions for your design needs. From the initial consultation to the final installation, we work closely with you to create customized spaces that reflect your unique style and personality.
Some of Our Latest Additions Include
Corian Solid Surface - Corian Solid Surface is a durable and versatile material. It is non-porous, stain-resistant, and easy to clean. Corian Solid Surface can be fabricated into a variety of shapes and designs, making it suitable for countertops, wall cladding, Washbasins, Bathtubs, etc. With its innovative properties and design flexibility, Corian Solid Surface is a popular choice among architects and designers.

High-Performance Coating – ACME Decorative Coating is a Water-based, Polyurethane Coating with Scratch-Resistance, Graffiti Resistance, Fire Resistance, and Anti-bacterial Properties. Now refurbish your space with ACME Decorative Coating at a fraction of the cost. Ideal for multiple substrates like Aluminium, ACP Facades, Metal, Wood, Laminates, etc.

Sealants & Adhesives –We offer a complete range of construction solutions used to prepare, bond, seal, protect and perform in the most extreme and versatile applications. This new range of sealants & adhesives is based on bubble-free technology, fast curing, and is environmentally friendly.

Let us help you transform your home or office into a beautiful and functional oasis. Contact us today to schedule a consultation.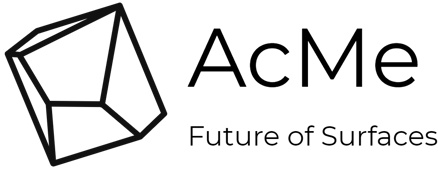 We are a well-oiled machine. The talent we cultivate gets the importance of honing their respective crafts.