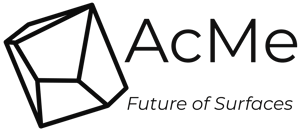 Corian Solid Surface – Perfect for Corian Indian Modular Kitchen
Make your modular kitchen counter-top stand out with ACME Surfacing Solutions. Hygienic, Seamless joints and repairable, Corian Kitchen Countertops are built to last with 10 years of warranty. Available in 60+ shades and designs.
CORIAN® SOLID SURFACE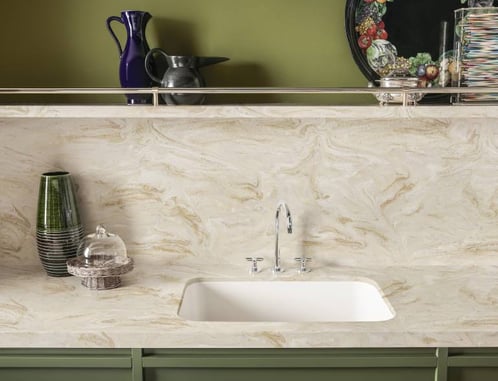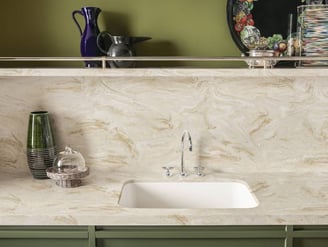 Your kitchen countertops take up the majority of the real estate in your kitchen so they have the power to control the overall look and feel of your space. What may have been on trend years ago when you redid your kitchen may be making your room's style feel worn, outdated, and out of sync with the rest of your home. If you're thinking about a kitchen remodel, it's important to choose it carefully! You want to make sure your choice is an accurate representation of your style that you will love for years to come. For those in need of some design inspiration, look no further!
Solid surface countertops are effortlessly stylish with bold colors and patterns that are an absolute sensation in any kitchen. These man-made countertops are stain, moisture, sunlight, and heat resistant and perfect for Indian kitchens. DuPont Corian solid surfaces are tested to endure years of use that will serve your family an endless amount of memories.
Solid surface have unique qualities that offer an immense field for creative kitchen designs.
Solid Surface has a large variety of colors & patterns available in the market. The best part about a solid surface is that its joints are almost invisible after installation and it is bendable material, so you can bend in any shape you want. You can choose any color for the countertop to match your kitchen furniture.
Solid surface countertops are hygienic as they are nonporous, seamless, and can be curved, and backsplash. Its smooth surface does not allow liquids to penetrate and that makes it easy to clean. Bacteria and mold have nowhere to take root.

Countertop fabrication techniques enable designers to customize their design surfaces in ways never before possible.

10 years of warranty coverage for Corian Solid Surface is your ultimate assurance of lasting quality.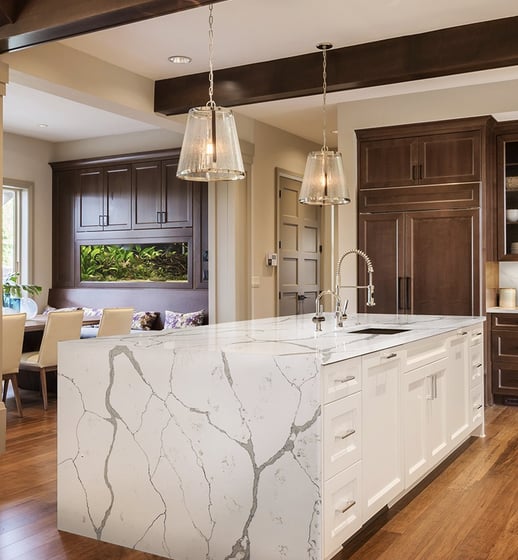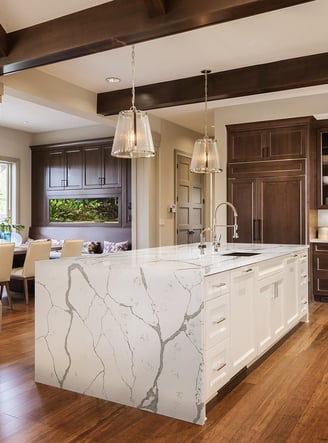 Corian is a solid surface consisting of natural minerals and pure acrylic polymer, which provides superior design possibilities.
Nope, it's simple: just use soap, detergent, multipurpose cleaner, or scouring cream, and a common kitchen sponge, rubbing the surface in a circular motion.
No, Corian is resistant to stains. Any dirt, even the most difficult like turmeric stain can be removed. It is also seamless when applied which makes for easy maintenance in Kitchen.
Corian solid surface is heat resistant and remains undamaged in temperatures up to 212ºF. However, as with all countertop materials, it is important to minimize direct heat exposure to protect your surface and investment.
Corian is remarkably durable, it may scratch but can be easily repaired. Our light colors receive a matte finish that minimizes the perception of a scratch, while DuPont Corian DeepColor technology gives greater depth to the color, reducing the scratch appearance.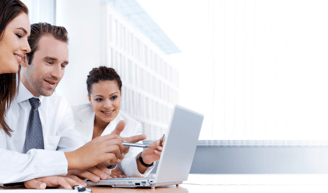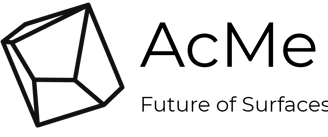 We love to help. Seriously.
Still not sure what you need? Give us a call. We're happy to help, even if you're not a customer. Call us at +91-0124-4465420 and we'll chat — or get back to you as soon as we can.