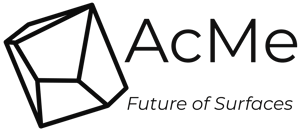 Why Corian is the Best Choice for Healthcare Design
Explore the benefits of using Corian in healthcare environments, including its ability to enhance patient experience and promote aseptic conditions.
CORIAN® IN HEALTHCARE
Corian solid surface material has become increasingly popular in hospital environments in recent years and for good reason. This versatile material offers a range of benefits that make it well-suited for use in healthcare settings. One of the key advantages of the Corian solid surface is its durability. The material is resistant to stains, scratches, and impact, making it ideal for use in high-traffic areas such as hospitals. Additionally, its non-porous nature means that it is easy to clean and sanitize, which is essential in a hospital environment where the spread of germs and bacteria is a constant concern.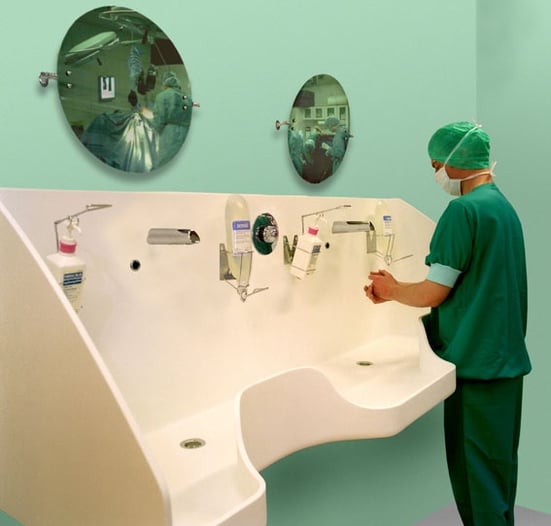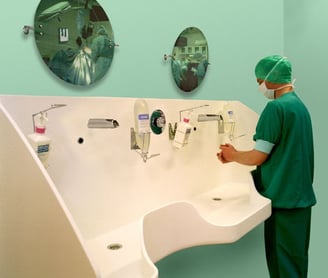 Another benefit of Corian solid surface in a hospital environment is its seamless integration with other materials. Corian can be easily shaped and formed to create a cohesive design, including integrated sinks and countertops, which helps to reduce the risk of germs and bacteria accumulating in hard-to-reach areas. Corian also offers design flexibility, it comes in a wide range of colors and patterns, giving designers the freedom to create unique and visually appealing spaces that can help to reduce stress and promote healing. Furthermore, Corian solid surface is also a cost-effective option for hospitals. It is a lower-cost alternative to natural stone materials, and it requires minimal maintenance and repair, which can help to reduce overall life cycle costs.
In conclusion, Corian solid surface is a versatile and durable material that is well-suited for use in hospital environments. Its non-porous nature, seamless integration with other materials, design flexibility, and cost-effectiveness make it a top choice for healthcare facility designers and architects. It's an ideal material that can withstand the demands of a hospital environment and promote a safe, comfortable, and healing environment for both patients and staff.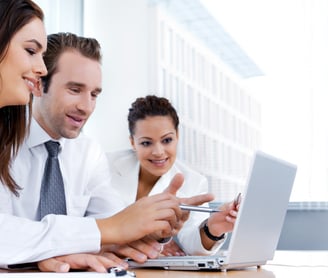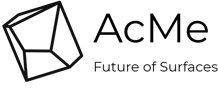 We Love To Help. Seriously.
Still not sure what you need? Give us a call. We're happy to help, even if you're not a customer. Call us at +91-0124-4465420 and we'll chat — or get back to you as soon as we can.